Senior Pastor
Rev. Gabe Brown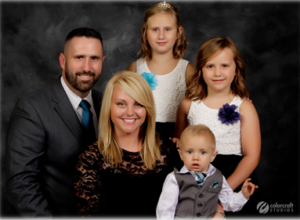 We are honored that you have chosen to visit our website today at Providence Baptist Church. Please let me take a moment to welcome you and share some exciting news about our church.
We take very seriously the charge that we have been given to equip and disciple this generation of believers. We all know there is a lot going on in the world around us today. Everyday we turn on the TV or read the paper only to see the world self-destructing.
That is why we are committed to teaching and modeling the transcendent truths of the Word of God each week here at Providence Baptist Church. We will not water down or manipulate the message to fit the culture, but rather build a biblical foundation that will stand life's storms.
Here at Providence you will find a church that is grounded on the Bible and committed to making disciples out of those who are able and willing to stand in the gap. We will welcome you each week with open arms and will do our best to help you find a home here at this local church. We look forward to seeing you again soon!
Children's Ministry Director: Daniel Widner
Youth Director: Jim Thornton
College Director: Adam Griffin